About Byline7
Company Description
Byline7 provides sustainability, community relations, outreach, marketing, meeting facilitation, writing and related services to public agencies, private companies, professional and non-profit organizations and individuals. In addition to serving the civil engineering, planning, construction, architecture, green building and related fields, the firm works on projects to support small businesses to achieve their marketing and customer outreach goals and build their businesses.
Services include full community relations and outreach programs for proposed projects which help build consensus and engage the community as well as smaller scale community relations for organizations educating and updating the public, stakeholders, colleague agencies and businesses. Additionally, Byline7 can provide all aspects of marketing and media relations needed for outreach such as advertising, articles, awards, press, interviews and video, exhibiting at community events and trade shows and the many avenues used to enhance building awareness.
Byline7 provides sustainability, community relations and marketing services including:
Meeting Facilitation and Planning

LEED, SITES Certification

Sustainability Planning

Conference & Event Planning

Public Relations & Marketing

Branding

Writing & Editing

Pubic Education & Outreach

And over 50 Related Services
Clients 
Government Agencies

Private Companies 

Professional Organizations

Non-profit Organizations

Small Businesses

Special Districts 

Individuals

Institutions
Key Service Areas
Transportation

Water Resources & Surface Water

Planning & Environment

Sustainability

Survey & Geomatics

Education

Land Development/Urban Development

Construction

Small, Medium and Large Businesses 
 
Certifications & Accreditations
State of California certified Small Business (SB) #2001002
 
City of Long Beach Certified Small Business Enterprise, (SBE) Account # 421598
Women Owned Small Business (WOSB) Self Certification with the Small Business Administration
American Institute of Certified Planners (AICP), American Planning Association #095200
Leadership in Energy and Environmental Design Accredited Professional, Building Design and Construction (LEED AP BD+C), U.S. Green Building Council #10080796
Sustainable SITES Initiative (SITES AP)
Leadership  & Experience
The Byline7 CEO, President and 100% owner is Barbara Eljenholm, AICP, LEED AP BD+C, SITES AP. Ms. Eljenholm possesses over 25 years of experience.   Her wide range of experience and expertise encompasses the many aspects of communications, marketing, facilitation and public relations that lead to building consensus, building business, building culture and achieving successful outcomes for organizations, projects and people. Barb's experience includes:
-Vice President of Environmental Planning; RBF Consulting
-Senior Vice President of Corporate Affairs, Public Relations and Marketing; RBF Consulting
-Communications Director, Communications and Marketing Director, National Conference Marketing Lead and additional positions with RBF Consulting, Michael Baker and Michael Baker International.
These positions included extensive experience in all of the service areas listed on this website.  Over the past several years, she has provided leadership and implementation of the Michael Baker International Communications, Marketing and Public Relations Programs, strategies and campaigns to integrate six companies, rebrand, communicate and expand the presence of the 6,000 person, 1.3 billion dollar firm through marketing and community/client relations programs as well as developing the firm's conference marketing program.
Contact Us:
Barb Eljenholm, AICP, LEED AP BD+C, SITES, AP
CEO and President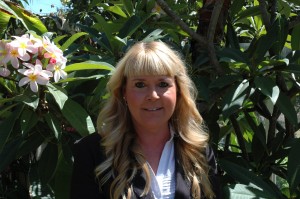 949.500.6814
beljenholm@byline7pr.com
byline7pr@gmail.com